October, 2015, Jersey Jazz, Fans of classic jazz will find a lot to enjoy on the self-produced Contemporary Classic Jazz by Eli & The Hot Six. The Eli in the group's name is tuba player Eli Newberger, a renowned pediatrician and one of the co-founders of the popular New Black Eagle Jazz Band. He has gathered around him a group of terrific like-minded musicians including trombonist Herb Gardner, trumpeter Bo Winiker, reedman/vocalist Ted Casher, special guest cometist Randy Reinhart, banjoist/vocalist Jimmy Mazzy, drummer Jeff Guthery and vocalist Rebecca Sullivan. They address a lot of familiar tunes like "Honeysuckle Rose," "Perdido," "Body and Soul," "Just Squeeze Me" and "Tiger Rag" with great gusto and a sense of fun (Listen to Tiger Rag) . An unusual inclusion is the novelty tune made famous over 50 years ago by the Kingston Trio, "M.T.A." listed on this disc as "Charlie on MTA," with a vocal by Casher. Winter, long one of the top jazz pianists in Boston, gets an opportunity to take the spotlight on "Oh by Jingo," and it is a sparkling performance. Sullivan proves to be a nice discovery for these ears. She is a vocalist with an engaging sound who nicely captures the period feeling of the group. If you need a spirit-lifting disc, this is one that will do the job.
May, 2015, Los Angeles Jazz Scene, Eli Newberger, who was the tubist with the New Haven Symphony for eight years, became a long-time member of the New Black Eagle Jazz Band in 1970 and has long had a "day job" as a doctor. Eli & The Hot Six features him lending his support and drive to a hot band that also includes trumpeter Bo Winiker, trombonist Herb Gardner, Ted Casher on reeds, banjoist Jimmy Mazzy, pianist Bob Winter and drummer Jeff Guthery. Randy Reinhart guests on cornet during the closing "Tiger Rag." While Mazzy and Casher also contribute some good-time vocals, one of the main stars of this set is singer Rebecca Sullivan. Her enthusiastic singing is creative, very musical and fun. Ms. Sullivan often steals the show during her five appearances and she is a talent well worth knowing about. Eli & The Hot Six, whether performing "Honeysuckle Rose," "Chinatown, My Chinatown," "Bei Mir Bust Du Schon" or "Them There Eyes," is a spirited band that adds some fresh ideas and new life to trad jazz. Their set, available from www.elinewberger.com, is a joy. — Scott Yanow
Celebrated Doctor and Top-Tier Tuba Player Leads His Hot Jazz Band at Barrington Stage Company, WNPR, June 17, 2015,
Dr. Eli Newberger, a renowned pediatrician and celebrated tuba virtuoso and keyboardist, has a new, bouncing baby to care for thanks to the recent birth of his all-star trad jazz band called Eli and the Hot Six.
Newberger, a New England maestro of music and medicine, proudly presents his band, along with its special guest, vocalist Rebecca Sullivan, on Monday, June 22, at 8:00 pm at The Barrington Stage Company in Pittsfield, Massachusetts.
The celebrity doctor, who's affiliated with Harvard Medical School and Children's Hospital in Boston, has appeared on "The Oprah Winfrey Show" and "60 Minutes," speaking in his expert capacity as a groundbreaking pioneer in identifying and treating child abuse and family violence.
Putting aside his stethoscope for the evening to wrap himself up in his beloved tuba and his passion for traditional jazz, Newberger leads his band of colleagues in a concert called Swingin' Gershwin with Eli and the Hot Six + Rebecca Sullivan. If the jazz doctor and his all-stars appear to be in an extra upbeat mood as they step onto the Stage Company's main stage, it's because they're celebrating their debut disc called Eli and the Hot Six Live (Contemporary Classic Jazz), recorded live at the Sherborn Inn, Sherborn, Massachusetts.
Newberger's prescription for his band's debut disc prescribes large doses of invigorating swing and replenishing spontaneity as the basic elixir, mixed with the traditional, still miracle-producing panacea of just plain letting the good times roll.
Besides Rebecca Sullivan, a rising young jazz singer, and Newberger's top-tier tuba artistry, the doctor's hand-picked all-stars are: Bob Winter, pianist with the Boston Pops and Pops Esplanade Orchestra; Ted Casher, a multi-reed master and amusingly rough-hewn vocalist who has played with everyone from jazz icon Louis Armstrong to Peter Duchin's famously sophisticated society orchestra; and trumpeter Bo Winiker, who has performed at the White House and toured worldwide with the New England Conservatory's award-winning Ragtime Ensemble, directed by the noted American composer and musical savant, Gunther Schuller.
Also on staff for the doctor's tight-knit jazz crew are: Jimmy Mazzy, a banjo virtuoso and warmly expressive vocalist; Herb Gardner, a top trombonist who has toured with such luminaries as Wild Bill Davison and Kenny Davern; and drummer Jeff Guthery, a youngster among the seasoned veterans who has performed bebop and traditional jazz for years in Kyrgyzstan and South Korea. On the live recording session, cornetist Randy Reinhart makes a randy special guest appearance on the band's roaring rendition of the trad jazz classic, "Tiger Rag."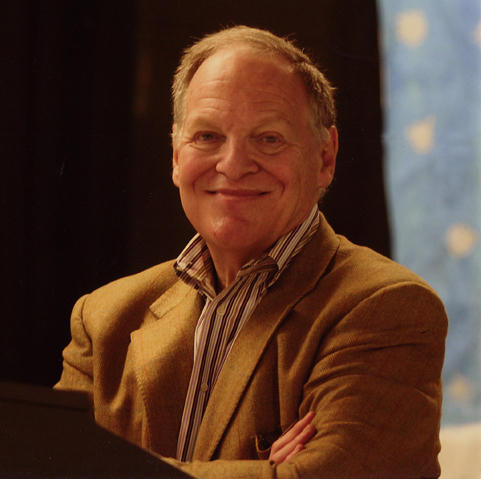 Classically trained at Juilliard and Yale, Newberger has a distinguished musical curriculum vitae to go along with his medical degree, which he earned at Yale Medical School, and his warehouse full of plaudits for his multiple accomplishments as a physician, author, clinician, lecturer and consultant.
On the musical side of his incredible dual career path, Newberger, who also plays jazz piano and keyboards, has appeared on 40 recordings and is a co-founder of and original pianist for the famed New Black Eagle Jazz Band. A longtime New England favorite, the band, which has been soaring since the early '70s, is internationally celebrated for its mastery of New Orleans jazz, gospel and blues.
Among the new CD's highlights are Winter's rollicking piano contributions, including his unaccompanied, 24-karat reproduction of the ancient Tin Pan Alley hit, "Oh By Jingo," sealed with a dramatic invocation of Fats Waller's keyboard fireworks. A pianist for all seasons, Winter later outdoes himself, sailing even beyond his wondrously Wallering ways as he digs deep into "I Can't Give You Anything But Love." His thickly textured, orchestral-sounding solo swings hard in the rocking manner of Dave McKenna or Joe Sullivan, before gliding into serene, sylvan passages recalling Erroll Garner's pastoral Impressionism.
Mazzy, the Andres Segovia and Freddie Green of the banjo, does some fancy pickin' and New Orleans inspired vocals on "St. James Infirmary" — a mournful plaint with funereal horns wailing behind him—and triumphs once again on a tour through "Chinatown, My Chinatown."
In his own distinctive way, Ted Casher on tenor saxophone plays "Body and Soul" in the classic Coleman Hawkins manner, using gruff tones and surprising intervals to paint his own dramatically lush portrait of the venerable ballad. Casher adds variety to the session's already spicy mix with his sometimes klezmer-inflected clarinet, as well as with his humorous, Borscht Belt rendition of the Andrews Sisters' World War II mega-hit, "Bei Mir Bist Du Schoen." Although free of accompanying surreal sounds of gunshots, cowbells, whistles and kitchen utensils, Casher's comic crooning is reminiscent of song spoofs unleashed in the 1940s and '50s by the irreverent bandleader/satirist, Spike Jones and his City Slickers.
Although Rebecca Sullivan had never rehearsed with the band before the live recording was made, she fits right in riffing with the veteran horn players, soloing and scatting and always willing to take risks even if they don't lead to absolute perfection. In traditional jazz, of course, emotion trumps perfection.
Going far above and beyond the Hippocratic oath to do no harm, Newberger does great good with his agile tuba, which functions as a rock-steady, double bass-like timekeeper, as well as with his infrequent but fluent, succinct solo lines that are never less than seamless and surgically correct.
Following their doctor/leader's advice, the band members play with esprit de corps and gusto as they honor the New Orleans tradition of ensemble improvising. At the same time, they're also delighted to step forward with solo flights to fully express their own individual styles as they make something new out of something old.
As a student at Yale College, where he was a scholar of the house in music theory, and later at Yale Medical School, Newberger established deep ties with New Haven, even performing for years with the New Haven Symphony Orchestra and gigging on jazz piano and tuba in the Elm City area.
At Boston Children's Hospital, the doctor founded and directed the Child Protection and Family Development Programs for three decades, and wrote an acclaimed book on strengthening boys' character, titled "The Men They Will Become," published by Da Capo Press. In line with his dual professional passions of medicine and jazz, the book's publication was accompanied by the release of a companion jazz CD sharing the same title and featuring songs illustrating complementary themes. His colleagues on the CD were his good buddies and fellow trad jazz practitioners, pianist/clarinetist Butch Thompson and Jimmy Mazzy.
In an all-in-the-family note, Eli and The Hot Six Live is elegantly illustrated with striking images of the band members sketched by Newberger's wife, Carolyn Newberger — an award-winning artist, noted child psychologist and classically trained flutist. A researcher and teacher at Harvard Medical School, she is known for her groundbreaking theory of parental consciousness that continues to influence family studies and efforts to prevent child abuse. Her spare but evocative, graceful drawings recall the Golden Era of the vinyl LP when the high quality of an album's artwork and graphics complemented the art of its musical content.
Barrington Stage Company's Mainstage is at 30 Union Street, Pittsfield, Massachusetts. Tickets: $45.00 and $35.00. Information: barringtonstageco.org and (413) 236-8888. — Owen McNally
The American Rag, Eli Newberger: Tuba Virtuoso – read article
Review of Eli's All-Stars' February 14, 2014, performance at the Sherborn Inn by Marcel Enright.
On Eli's Playing:
"Mr. Newberger's tuba is often surprisingly light and lyrical as it sings melodies softly over the banjo's backing. It has unusual expressive range. On Ma Rainey's 'Jelly Bean Blues,' it sounds utterly forlorn, and on Jelly Roll Morton's 'Chicago Breakdown,' it has the attack of a charging bull elephant. Gershwin's Prelude in C sharp minor, is played by Mr. Newberger as a whimsical gimmick – a duet with himself as he fingers the tuba valves with one hand and plays the piano with the other. Forgetting the tour de force and simply taking it at face value, it is a charming and remarkably unaffected performance."
— John S. Wilson, The New York Times
"Adding Joe Muranyi to the mix with Mazzy and Newberger creates many more possibilities, arrangement-wise, and they take full advantage of the opportunities. Muranyi is a musician who has absorbed little bits from the styles of many, many great clarinetists from the history of pre-bop jazz to create his own whole, original style. Facile, imaginative and often exciting, yet always fitting in with the group, he never uses gratuitous and unnecessary technical displays to impress his audience, relying instead on musical substance."
— Ted Des Plantes, The Mississippi Rag
"On Halfway to Heaven, one of the better renditions is that of "Don't Forget to Mess Around (When You Do the Charlestion)," with Mazzy providing a great vocal and taking part, as he scats, in a fine exchange between himself and the tuba, with Muranyi doing his stuff on the clarinet."
— George Borgman, IAJRC (Int'l Assoc. of Jazz Record Collectors) Journal
"Too rarely taken seriously, let alone considered threatening and ominous, the tuba earned all these distinctions as a result of Newberger's mastery of Baker's highly unusual music with ambience of a film score for a suspense-thriller. Sometimes funny and other times frightful, Baker's sonata shows off the capabilities of the tuba, ranging from short, rapid and deep notes to extended wails. The piece also highlights diversity of the strings, which contributed dissonance and tension and introduced some lovely melodic elements. Newberger's enjoyment in playing the piece was evident from his smiling facial expressions, which were entertaining to watch.
— Sandy Cullen, Harrisburg Patriot-News

"Tubaist Eli Newberger is not your ordinary oom-pah sort of a guy. While accompanying any given tune with virtuosic ability, he's apt to utilize the lowest and highest ends of his horn, often playing propulsive, arpeggio figures in 4/4 time on fast tunes and filling in with appropriately supportive melodic ideas during slower ones. His solos, although occasionally bombastic, often display a tender, lyrical quality."
— Ted des Plantes, The Mississippi Rag
"A Register Fresh Air Fund jazz concert Monday night at Donat's Restaurant was invigorated by the four-to-the-bar drive of New Orleans trombonist J. C. Higginbotham. "Higgy" paced the band gathered for the occasion by the Dixieland Society of Southern Connecticut with the same vigor — and soaring blasts — he's been known for since recordings 35 and 40 years ago. Higginbotham made those recordings — and many more — with trumpet star Henry "Red" Allen and the session Monday night was supposed to have been a reunion. Allen died recently.
So the concert became instead a tribute to Allen, with the ringing horn of Johnny Letman coming brilliantly close to Allen's mark. The music was happy, vital, and exuberant, because, as the master of ceremonies Rocky Clark phrased it: "Red would have liked it that way." The only solemn remembrance of Allen came in the second set rendition of "A Closer Walk with Thee," based on the traditional "return from the cemetery" for New Orleans jazzmen who have died.
The piece opened with emotion-charged solos by tuba player Dr. Eli Newberger and Higginbotham. Then for the "return," "A Closer Walk" turned into a boisterous gallop that had the crowd of 300 or more cheering.
Also honored in the tribute was clarinetist Edmund Hall, another New Orleans musician, succumbed within a few days of Allen.
Jazz pioneers may pass on, but new stars fill the ranks, and one of the most outstanding Monday night was Dr. Newberger on tuba. A Yale medical graduate interning at Yale-New Haven Hospital, Newberger has been playing with Dixieland Society for the past year, but his solos sparkled even among stalwarts like Letman and Higginbotham. Higgy was so moved after one rocking sortie he embraced Newberger while the band itself cheered.
— New Haven Journal-Courier, May 16, 1967, James Atkinson.
On The Men They Will Become: Jazz Takes on Male Character
Review from IAJRC Journal (International Association of Jazz Record Collectors), Fall 2002, Herb Young
When I first put this disc into the changer I didn't know what to expect. After hearing it once I told myself this can't be that good, BUT after repeated listening it only gets better! These three men work together so well and have so much to say. The CD is one of those rare ones that only comes along once in a long time. The notes, written by Eli Newberger, are also of high order, informative and entertaining. I like the album title as is explained in his notes, but maybe this album should be titled "The Men They Are." These three men had to be proud to put this music on this compact disc and Bob Erdos must be very proud of the results.
(Newsletter of the Sacramento Traditional Jazz Society), September 1999
Here's a 'hot off the presses' release that just crossed by desk. I'm quite sure all our readers know (of) Eli Newberger, tubaist extraordinaire; Jimmy Mazzy, banjo and vocalist w/o peer; and Butch Thompson, First Rank piannerist & clarinetist. They have put together a CD most pleasing. Oh yeah, Eli also plays pianner here & there on these sides! And the liner booklet has all of Jimmy's words! Title is "The Men They Will Become" and you should get this for the info included, if not for the music. They actually sound like they're right here next to my computer!! Twenty-one cuts, starting with "It's a Sin To Tell a Lie", "Little Pal", "Oh, Peter (You're So Nice)" and "If I Let You Get Away With It Once". Last mentioned tune is a rouser. Jimmy's voice is inimitatable(?) whatever that means-but I like it! Butch romps on "I'm Just Wild About Harry", then switch hits on clarinet whilst Eli plays piano on "Put It Right Here". James M. does all the vocals and banjo work, including "Ain't Misbehavin'", "Big Bad Bill" (growly tuba), and a nostalgic "Old Fashioned Love". Switch hit time again on "Ain't Much Good In The Best Of Men Now Days" and "I Hate Myself For Loving You". Eli plays mean 88! We already knew about Butch on clarinet, of course! Jimmy sounds like he really means the lyrics! Old Standards next – "I've Found A New Baby" and "Sonny Boy" – give new dimensions to this trio's musical abilities. "I Hate A Man Like You", an old Jelly Roll tune in minor key, sets the mood for an up-tempo "There'll Be Some Changes Made" and that age-old lament, "Ain't Gonna Give Nobody None O' This Jelly-Roll". "Sweet Music" will help you 'worry your wolf away', and then Jimmy tells us that "Miss Otis Regrets" and sadly, why. We all know that "Everybody Loves My Baby", then the trio instrumentalizes (!) on "Aunt Hagar's Children" with Butch clarinetting, Eli piano-ing and Mrs. Mazzy's boy Jimmy banjoing – honoring WC Handy's classic. Set closer is my favorite – next to 'Sister Kate' – Oliver's "Doctor Jazz". Altogether a most pleasant and satisfying 77 minutes of our kind of Jazz.
Music Review: The Men They Will Become – Jazz Takes On Male Character – Written By Christine Clark, BellaOnline's SONS Host
You don't normally expect to find a CD review on a web site about raising boys. But then, "The Men They Will Become: Jazz Takes on Male Character" is not what you would expect a Jazz CD to be, either. First of all, it's inspired by a book on raising boys, written by renowned pediatrician Eli Newberger. Accompanied by Jimmy Mazzy on banjo and vocals and Butch Thompson on piano and clarinet, Dr. Newberger rounds out this lively trio playing both tuba and piano.
The CD was recorded to musically portray the male character, and what a great picture they have painted here! Songs like "Little Pal" and "Sonny Boy" could have been sung from any Dad to his young son; Jimmy Mazzy's vocals on these tracks are heartfelt and endearing. The trio also covers such classics as Cole Porter's "Miss Otis Regrets" and "Ain't' Misbehavin'" by Fats Waller, as well as Eubie Blake's "I'm Just Wild About Harry".
I am by no means a Jazz aficionado. The closest I have ever come to listening to that genre of music was if it was being played in my doctor's office or on a television commercial. But "The Men They Will Become" has changed all of that now. I'm hooked! My toes were tapping to the music and I was pleasantly surprised to find that I somehow knew enough of the words to "Big Bad Bill (Is Sweet William Now)" to sing along.
In the CD's liner notes, Newberger writes that he wanted to "create some music that connected to (his) work with children". Indeed he does. As a mother of two boys of my own, I found the choice of music covered on this CD upbeat and promising. It is Newberger himself who says, again in the liner notes, that "I am full of optimism for males at a time when there is much worry about them…". This optimism shines through on the foot stomping, feel-good work of these three talented men.
Click here to purchase this CD
Jazz Journal, September 2000, Hugh Rainey:
This rather strange album title is that of a book, just written by Newberger, on 'raising boys', which provided 'the idea of a CD on male character themes', he explains in the notes. The vocals (on all but two instrumental tracks) are all by Jimmy Mazzy, who is obliged to sing some incontestably female lyrics with lines such as 'Come on and kiss me, Peter, do' and 'I've had a man for 15 years'-a convention I personally find a little unsetting! Mazzy is actually a very good jazz singer. He has developed an individual style, with a expressive, husky, crooning delivery, and imparts spirited dynamics to the lyrics. He is also a very capable banjoist, and contributes fluent single string solos in Harry and Everybody Loves My Baby. Leader Eli Newberger, of the Black Eagle Jazz Band, is also an assured and articulate soloist, with considerable technique and melodic ideas. Butch Thompson's colourful piano, blending stride with Mortonish ragtime, romps along in upbeat vein and contributes sensitive solo passages in Ain't Misbehavin' and Old Fashioned Love. With Newberger competent on piano, Butch also plays tasteful clarinet. I didn't care for the sentimentality and bathos of Little Pal, Sonny Boy and Miss Otis Regrets, but enjoyed the lively playing and singing on everything else.
From Jazz-Zine
This is a set of 21 toe tapping, foot stomping, fun filled romps by three musicians having a lot of fun. Dr. Eli Newberger, a nationally acclaimed expert on family life, also doubles up on playing jazz tuba – not a bad combination. Butch Thompson from National Public Radio's "Prairie Home Companion" is featured on piano on most of the cuts. He gives us a wonderfully phrased version of "Ain't Misbehaving" as well as a number of interesting solos throughout the CD. The vocals and banjo work is ably done by Jimmy Mazzy.
The aficionados of jazz that long for the good old days, will cherish this music. However, although this is what might be termed "Period Jazz," the quality of musicianship is superb throughout. Listen to how easy the music swings on "Wild About Harry." The ideas that flow through the solos, although from a different time and era, are interesting improvisations none the less.
I might mention Butch Thompson's clarinet playing is styled a lot like Pee Wee Russell. He exhibits this with a nice solo on "Aunt Hagar's Children."
While the playing of this type of jazz is not going to set the music world on fire, there's a nice undertone coming through while listening to this. This music should find an appeal to everyone from the hard core jazzofiles to those looking to come on board and experience some of the happier moments in jazz.
To Purchase and Get Further Information of this CD, click here.
The Mississippi Rag July 1998, Ted des Plantes:
Subscription Info
Dual review of:
Jimmy Mazzy and Eli Newberger: Shake It Down
M 'N' M Trio: Halfway To Heaven
The idea of listening to an extended CD that mainly features a banjo player who sings, along with a tuba player, would probably seem less than intriguing to most traditional jazz followers who are used to the volume, variety and instrumental interplay of larger groups. Surprisingly, Shake It Down by banjoist/singer Jimmy Mazzy and tubaist Eli Newberger is a gem of an album, packed with musically fulfilling, entertaining performances and a stimulating program of good but seldom heard songs and melodies from the ragtime and early jazz eras, plus a couple of surprises from non-jazz sources.
Mazzy as a banjoist is a melodic virtuoso who avoids the clattering, noisy excesses one often connects with the instrument. As a singer, whether fervently shouting the blues (as on "Shake It Down") or sensitively crooning (as on "Blue Evening"), he always projects a personalized sense of character and conviction. With a style redolent with idiosyncrasies yet minus any sense of phony affectation, the sincere passion of his vocals grabs and galvanizes the listener.
Newberger's imagination and technical facility on the tuba allows him to accompany Mazzy in a way that not only provides suitable bass lines but also simultaneous interplay with the banjo. He has many fine solo moments here as well, but certainly his high point on the album is his self duet (accompanying himself on piano without overdubbing or other recording tricks) on George Gershwin's "Prelude No. 3," which as a composition is little more than a high falutin' classical music version of the blues, but rendered quite attractively here.
Together Mazzy and Newberger vary the routines of their performances, keeping things fresh. Even the old warhorses like "The World Is Waiting For The Sunrise" receives an imaginative treatment.
The first two thirds of this CD was recorded ten years ago and released on an LP album. The last portion was recorded recently and includes a couple of guest appearances by clarinetist Joe Muranyi, who turns up as a full fledged member of the M 'N' M Trio (Mazzy, Newberger, Muranyi) album Halfway To Heaven.
Adding Joe Muranyi to the mix with Mazzy and Newberger creates many more possibilities, arrangement-wise, and they take full advantage of the opportunities. Muranyi is a musician who has absorbed little bits from the styles of many, many great clarinetists from the history of pre-bop jazz to create his own whole, original style. Facile, imaginative and often exciting, yet always fitting in with the group, he never uses gratuitous and unnecessary technical displays to impress his audience, relying instead on musical substance.
Highlights on this album include "Don't Forget To Mess Around (When Yo Do The Charleston)," which features Mazzy's shouting vocal and a hot instrumental chase sequence, the lyrical "So Little Time (So Much To Do)" with its sensitive clarinet, plus the earthiness of "Sweet Girl" and "Send Me To The 'Lectric Chair," once again featuring Mazzy robust vocals.
Joe Muranyi joins in on some vocals, sometimes dueting or trading scat with Mazzy, which contributes positively to the overall spirit of these selections. He is the featured vocalist on a few numbers. He performs with able stage acumen but utilizes a few mildly irritating mannerisms (an exaggerated vibrato, for one) that cause him to suffer in comparison to Mazzy. He's a first-rate clarinetist but at best an ordinary singer.
Fortunately, the really good chemistry created between these three players and their joyful yet substantial music during this lengthy album (partially recorded in concert, part in studio) dominates everything.
Breda (Holland) Jazz Festival:
(DeStem, Breda, literal translation by Ernst von Metzsch)
June 2, 2003
Subtlety is The Thing at the Duo Special.
One of the charming aspects of the Duo Special of the Breda Jazz festival is that the faithful fans, a crowd of "hear it and pass the message" loyalists, line up at least an hour before the opening to get a seat in the "Avenue" music hall. Year after year this deliciously tasteful morsel of the jazz-festival serves up a few hours of sublime musical enjoyment.
Subtlety was the main feature this year. In the three performances before the break one heard much of a low key nature and even well placed seriousness such as with a musical Memorial for Tom Baker. Peace that emanated from the concert here. It fitted in with the langorous, tropical atmosphere (it was hot in the hall), in which the musicians functioned in an easy and relaxed fashion. This compliment, which Antoine Trommelen (the festival director) was angling for in relation to the well balanced program, is therefore given with pleasure.
When one wants to start with the most humorous performance, you get the priceless tuba duo of Eli Newberger and John Allred. "I Got Rhythm" in this combination almost became a two-voice Invention a la Bach. Warmed up by the success of this piece by Gershwin, their "Tiger Rag," as Eli put it, carried the subtlety of a locomotive. But how delightfully did that locomotive thunder through the Avenue!
Eli Newberger made reference during the Tiger Rag announcement of the master pianist Butch Thompson. Never before did I hear a white pianist with such effortless relaxedness play the essence of the styles according to Fats Waller. A solid but also relaxed left hand and a unconstrained fantasizing right hand, and all of that so modest that the Slovakian trumpeter Jaraj Bartos never came across as a second man.
"By the Way, I live in Japan": from the mouth of vibraphonist Tatsuji Deguchi, was his stunningly humorous opener. Together with tenor saxophone player Ben Jones, he made much fun of the differences in volume of each instrument. By contrast, the previously tribute to the popular multi-instrumental player Tom Baker was of a sometimes chilling seriousness.
The tasteful combination of banjo and contrabass fitted in quite well after this. Jimmy Mazzy with his banjo didn't need to follow evenly paved harmonic paths. Bass player Jan Voogd was unstoppable. Voogd was able to bring sophisticated legato lines in his pizzicato. Nevertheless I would have enjoyed little passages with bowed bass in this picking act.
The finale was granted to guitar player Nagome Sakuma and trumpet player Colin Dawson. Justifiably Antoine Trommelen referred to them as the younger generation inspired by jazz. Both gentlemen played with a virtuosity that appeared easy, and brought a flashing end to this Duo Special.
Frans Baljeu Duo Special. Witnessed on Saturday May 31 in the Avenue.